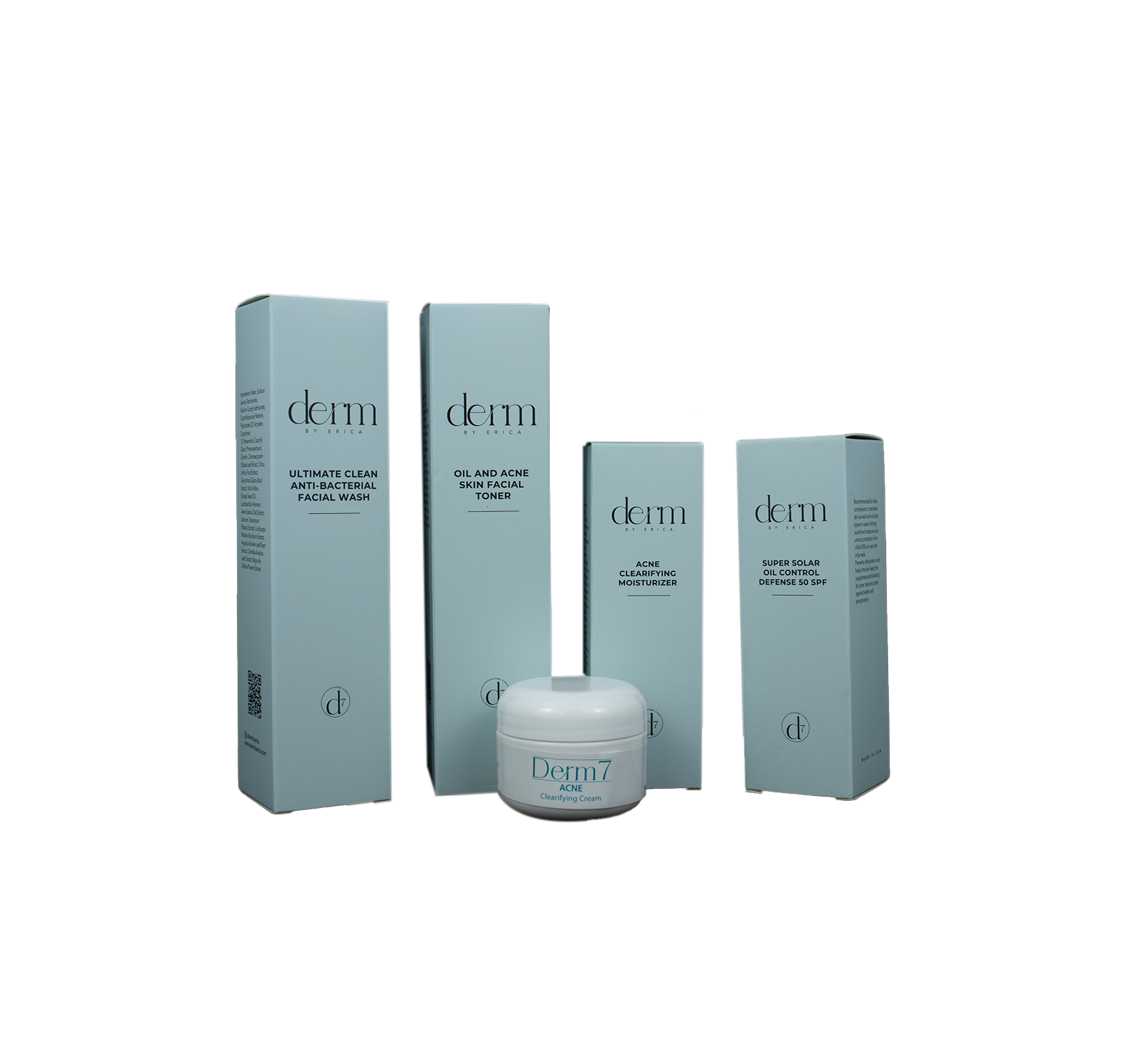 Acne Full Size Kit contains:
ULTIMATE CLEAR ANTI BACTERIAL FACIAL WASH
Used to remove make up and impurities. Helps with oily skin.                                        4 fluid az / 120 ml
OIL AND ACNE CONTROL FACIAL TONER
Helps to improve PH balance and close pores.
4 fluid az / 120 ml
ACNE CLEARIFYING MOISTURIZER
Helps to absorb oil and reduces breakouts.
30 ml, 1 fl.oz
SUPER SOLAR OIL CONTROL DEFENSE 50 SPF
Derm 7 sunscreen is used to protect your skin from sun damage caused by UVA/UNB.
30 ml, 1 fl.oz
ACNE CLEARIFYING CREAM
Is the solution or all acne problems.
30 ml, 1 fl.oz